Woodlands Activities for October
October has been yet another very busy and interesting month for our Residents. The theme for October was "Harvest Month", Residents have been busy reminiscing as well as experiencing the changes in the seasons and talking about how they love the different and spectacular array of colours that they can see and touch out in our beautiful gardens. Residents have also enjoyed a wonderful Harvest Communion with our very lovely Father Haydon as well as a singing and dancing at their fun Harvest afternoon party. In addition to carving pumpkins, Residents have also been making woollen 'ghosties' to give to the visiting children who popped in on Halloween for a spot of 'Trick or Treating'. Here are just a few other things the Residents have been up to during the Month.
On Friday 7th October Residents from Woodlands and Hillbrow took a trip out to Fleet town. Residents enjoyed a leisurely stroll around the Hart Shopping centre popping into one or two shops along the way to pick up a few essentials. Residents finished off the morning with a nice cup of tea and a slice of Victoria sponge at their favourite café 'More than Coffee'.
Residents enjoyed a trip up to Hill House on Wednesday 12th October for their monthly singing for the brain session with Barbara Raynor. Barbara themed the session around the autumn season as well singing some well-known favourites. It was as usual a really enjoyable afternoon with a new Woodlands Resident and her relative attending for the first time. The new Resident enjoyed it so much she asked when she could come back for the next session, of course the tea and cake after were also an incentive!
On Friday 14th October Residents from Woodlands and Hillbrow visited Badshot Lea Garden Centre. Residents talk a gentle walk around the centre enjoying all the beautiful displays of Christmas decorations. Our Residents took an exceptional liking to some very tactile moving Polar bears and penguins. Maybe we could talk Gabriel into buying these for all our homes this year!!  Residents finished the morning in the restaurant with a well-earned cup of tea and some moreish chocolate shortbread biscuits.
It was a very busy evening at Woodlands on Tuesday the 18th October as it was our turn to host the 'Families Supporting Care" Charity Quiz night. As usual there was a great turn out of Residents, their friends and families including staff from across all three of our homes. Competition was strong but it was a Team from Woodlands called "The Wotsits" that took first place, a very big congratulations. It was a really enjoyable evening with a fabulous spread of food and drinks put on by our very own 'Cheery Chef Becky'. The evening raised £321 which was then generously doubled by Alison and Gabriel to £642. We would just like to say a very big Thank You to all that attended and supported the evening; your continued support is truly appreciated. You can now donate to our charity at any time throughout the year by clicking on our charity just giving page. Thank you.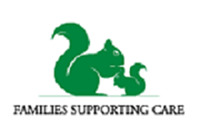 Friday 21st October was a very busy day starting off with all three homes joining together for a nice drink and a chat at their favourite local The Tweseldown. The morning was somewhat a significant visit as due to a major refurbishment, it was the last time Residents would see the inside of the pub as it has been since we began visiting decades ago. This prompted much talk about all the happy, funny and memorable times we have had there over the years. Residents arrived back at their homes in time for some yummy fish and chips for lunch.
During the afternoon it was Harvest party time at Hill House with Barry Buckley from Mac Entertainment providing the musical entertainment. Barry sang a wide array of songs including some well-known country and western numbers which got Residents and staff up and singing and dancing. There was also some impromptu line dancing from the Activity Co-ordinators in addition to some very loud "Yehaw's" from the Residents. It was a fun afternoon enjoyed by all the Residents and a great end to the day.
It was 'Trick or Treat' time on Monday 31st October with children visiting the Residents to show them their wonderful costumes. The children enjoyed looking at the pumpkins the Residents had carved, as well as receiving some woollen 'Ghosties' the Residents had made for them and some sweets. We would like to thank all the children and their carers that attended, the Residents really loved seeing you all.